Regular Workshops in Lincolnshire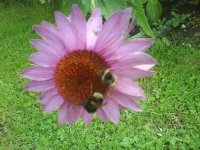 SOUND AND COLOUR FOR SOUL HARMONY
Sound and Colour-keys to health, vitality and self knowledge
Nourishment for your Soul, stepping up into greater awareness
10am -5pm
At The Healing Room, Sudbrooke, Lincoln
Sunday 16th April 2023
£75
View Details
YOGA & SOUND
Holistic, gentle Yoga suitable for every body.
Finding Harmony through Yoga in Hatha, Mantra and Mandala
10am-4.30pm
At The Healing Room, Sudbrooke, Lincoln
Sunday 11th June 2023
£65
View Details
SOUND AND COLOUR ONLINE
How Sound and Colour hold and influence the experiencing and quality of our life
How to use Sound and Colour together for healing and wellbeing
10am-4pm
At Zoom online platform
29th November 2020
£65
View Details
SOUND HEALING CIRCLE
Sound Bath / Vocal Toning / Sound Healing Workshop
Learning life skills for health, harmony and raising consciousness.
2pm-4.30pm
At Canwick Village Hall, near Lincoln, LN4 2RW
Upcoming dates 2023: June 4th, July 2nd, August 6th
£15
View Details
Please contact Blu to book your place or for more information.