Regular Workshops in Lincolnshire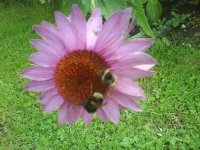 SOUND HEALING CIRCLE
Sound Bath / Vocal Toning / Sound Healing Workshop
Learning life skills for health, harmony and raising consciousness.
2pm-4.30pm
At Canwick Village Hall, near Lincoln, LN4 2RW
Upcoming dates 2023: June 4th, July 2nd, August 6th
A warm welcome awaits you when you join in creating and experiencing a truly healing space within our circle.

... here, we begin by working together as a group; you will be guided in how to use the voice with loving, focussed intention, to nourish and support total well being, on every level- body, mind, emotions, heart and soul.

These are wonderful life-skills and will be your takeaway gifts for you to use for yourself for the rest of your life!


Just some of the ways in which you will find you can utilize the amazing power of healing within your own voice are to...
cleanse unhelpful energies from the Aura
ease pain
calm and ease the mind for mental wellbeing

release tension from body
balance the Chakras
- which supports the balance of hormones through the endocrine system
explore where different vocal tones resonate in the body
strengthen the immune system
enhance the power of affirmations when sung
experience the power of Mantra
lead more easily into Meditation
uplift your spirit
open the heart to greater compassion, for self and others
awaken greater levels of consciousness

Time to lay down or settle comfortably in your chair if you prefer, for a relaxing Sound Bath...
prepare for a wonderful immersion in the healing sounds and uplifting vibrations of crystal bowl
s,
chinese wind gong, koshi chimes, tibetan singing bowls and more...
to subletly massage your whole body...
opening the way for your mind and spirit to simply "be", whilst absorbing from the created soundscape the energies to nourish and support wellbeing for mental and emotional health...
journeying ...exploring your "inner landscape"
perhaps opening into deeper levels of consciousness
*Setting an intention for your journey beforehand can help bring clarity to particular issues or questions you may be dealing with in your life*

There are many benefits and outcomes possible from gifting yourself this experience, truly unique to each person, depending on your needs at the time.
Do remember to bring a blanket as well as a mat suitable to lay down on
and a cushion for your comfort.
Please also bring water to drink to make sure you stay hydrated
£15
Please contact Blu to book your place or for more information.