Regular Workshops in Lincolnshire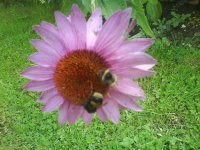 SOUND AND COLOUR
Health, vitality and self knowledge through the sacred keys of Sound and Light as Colour
Nurturing, Healing and Fine-Tuning body, mind, spirit and soul at Chambers Farm Woods
10am -5pm
At Canwick Village Hall, near Lincoln, LN4 2RW
Saturday 12th February 2022 and Sunday 13th February 2022 (tbc)
£100 for the weekend / or £60 per day
View Details
YOGA & SOUND
Part of a restorative weekend- space and time for you!
To relax, nourish your soul, refill with well being.
10am-5pm
At Chambers Farm Wood Centre, Lincolnshire, LN8 5JR
Saturday 14th July 2018
£55 per day - £90 for 2 days (14th and 15th July) booked together
View Details
SOUND AND COLOUR ONLINE
How Sound and Colour hold and influence the qualities and quality of our life
How to use Sound and Colour together for healing and wellbeing
10am-4pm
At Zoom online platform
29th November 2020
£65
View Details
SOUND HEALING CIRCLE
A Voice Workshop PLUS a deeply relaxing Sound Bath
Learning life skills for health, harmony and raising consciousness.
2pm-4.30pm
At Canwick Village Hall, near Lincoln, LN4 2RW
In 2021: 10th October, 7th November and 5th December
£15
View Details
Please contact Blu to book your place or for more information.