Courses and Classes in Lincolnshire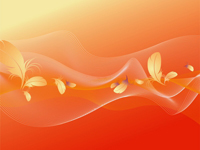 SOUND AND COLOUR
Nurturing, Healing and Fine-Tuning body, mind, spirit and soul at Chambers Farm Woods
Health, vitality and self knowledge through the sacred keys of Sound and Light as Colour
At Canwick Village Hall, near Lincoln, LN4 2RW
10am -5pm
Saturday 12th February 2022 and Sunday 13th February 2022 (tbc)
YOGA & SOUND
To relax, nourish your soul, refill with well being.
Part of a restorative weekend- space and time for you!
At Chambers Farm Wood Centre, Lincolnshire, LN8 5JR
10am-5pm
Saturday 14th July 2018
SOUND AND COLOUR ONLINE
How to use Sound and Colour together for healing and wellbeing
How Sound and Colour hold and influence the qualities and quality of our life
At Zoom online platform
10am-4pm
29th November 2020
SOUND HEALING CIRCLE
Learning life skills for health, harmony and raising consciousness.
A Voice Workshop PLUS a deeply relaxing Sound Bath
At Canwick Village Hall, near Lincoln, LN4 2RW
2pm-4.30pm
In 2021: 10th October, 7th November and 5th December
SOUND HEALING WITH THE VOICE (COSH)® PRACTITIONER TRAINING
Accredited by the College of Sound Healing
At Canwick, near Lincoln, Lincolnshire
YOGA CLASSES

Yoga for balance and harmony for your whole self!

Hatha Yoga with Sound and Colour-suitable for all levels.

To connect for this online class you will need a device such as a laptop/Ipad/mobile phone with camera and speaker to connect with Zoom-usually, if you can stream YouTube, you will be able to receive Zoom.

Please contact Blu if you wish to join. After booking, you will be sent the link for Zoom each week.




You will also need a suitable space to practice where you won't be interrupted for the duration of the class(both for your own focus as well as to respect other participants)




At Online via Zoom

7.30pm to 9.00 pm

Thursday Evenings

Please contact Blu for further information on any of the above courses and classes.