Regular Workshops in Lincolnshire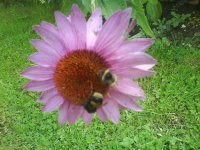 YOGA & SOUND
Part of a restorative weekend- space and time for you!
To relax, nourish your soul, refill with well being.
10am-5pm
At Chambers Farm Wood Centre, Lincolnshire, LN8 5JR
Saturday 14th July 2018
Saturday

Surrounded by a lovely woodland setting, with direct access to the adjacent Butterfly Garden, we are held and ready for a day of transformative Yoga and Sound.

Crystal Bowls and Sounding Pyramid, Tibetan Bowls and Chinese Wind Gong, Koshi Chimes and Ocean Drum will carry you into your deep relaxation after the mornings easeful Hatha Yoga. Perhaps a picnic lunch in the Butterfly garden and time to chat with your companions before a meditation in the woods and opprtunity to soak up the strengthening energies of the trees..and maybe give them some love too!

The afternoon will also include Mantra Yoga , the use of Mudras and Bija Mantras to balance the Chakras. Singing traditional native songs from different traditions together will help to ground and integrate the benefits of the day, ready for a positive journey home!

Sunday

Please see the Workshops in Lincolnshire" page for details.

Each day is designed to be complete in itself, yet cumulative in its beneficial effects that lead from the Saturday to the Sunday.

£55 per day - £90 for 2 days (14th and 15th July) booked together
Please contact Blu to book your place or for more information.