Regular Workshops in Lincolnshire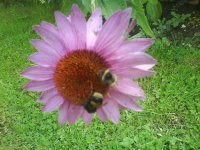 SOUND AND COLOUR
Health, vitality and self knowledge through the sacred keys of Sound and Light as Colour
Nurturing, Healing and Fine-Tuning body, mind, spirit and soul at Chambers Farm Woods
10am -5pm
At Canwick Village Hall, near Lincoln, LN4 2RW
Saturday 12th February 2022 and Sunday 13th February 2022 (tbc)
Saturday 22nd June 2019
-An Introduction to Sound and Colour -
The relevence of Sound and Colour to ourselves as Human (Hue-man) beings
Topics we aim to cover:

What is Colour?

Colour in Nature- how it impacts our personal nature and health and consciousness.
The use of Colour through history up to today.
How to balance the chakras with colour and with sound.
Subtle energy care with colour and sound.
Finding our colour affinity... and an experience of it's effect together with dance, music and deep relaxation.
How to bring the nurture of colour to enhancing wellbeing into our body and into our home environment (eg as in the ancient art of Feng Shui)
The complimentary nature of Sound with Colour...how Sound stimulates and creates light.
The voice as our personal most perfectly designed Sound Healing Instrument.
A Colour & Sound Bath
Colour and Sound for cleansing, harmonising, revitalising and uplifting our spirit.
Sunday 23rd June 2019

Colour and Sound- Going Deeper
Continues from Saturday's introductory day & for those already familiar with how Sound and Colour are core, foundational essentials to our quality and form as human beings.
Topics we aim to cover:
How our colour choices can show us the way to aligning with our soul and soul purpose, so that we are on track with what lifts our heart and to finding joy, excitement and enthusiasm for life-for all that we receive as well as for finding what are the gifts, our special qualities, we bring to share with the world.

The language of Colour.
Sound and colour as keys to self knowledge, self nurture and to unfolding our potential.
Finding our personal note and true colours.
Exploring how Sound can compliment our increasing awareness by strengthening our energetic blueprint.
Using vocal toning to help release unhealthy frequencies from our subtle energy field (the aura) Unhealthy energy frequencies act as blocks or "veils" to our inner light and to truly knowing who we are.
Creating a personal freeform Mandala-a valuable tool which can be seen as a map and reminder of who we are, our qualities, aspirations, areas ready to heal or to develop.
Both days qualify as further workshops as required by COSH Practitioners to complete their training.
A CPD certificate is also available on completion of each day.
£100 for the weekend / or £60 per day
Please contact Blu to book your place or for more information.