Regular Workshops in Lincolnshire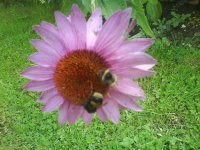 SOUND AND COLOUR
Core energies for health, vitality and self knowledge.
A stand alone day ...and/or...Part of a nurturing weekend at Chambers Farm Woods
10am -5pm
At Chambers Farm Wood Centre, Lincolnshire, LN8 5JR
Sunday 15th July 2018
Sunday 15th July

Exploring the use of therapeutic sounds and colours for balancing the chakras, for energetic cleansing and strengthening of the auric field. Our precious tool will be our own voice as well as sacred sound healing instruments, coloured silks and energised light through stained glass "windows", colour essences, crystal gems, etc.
We will look into the language of colour and the significance of our personal colour choices in helping us to better understand ourselves and our life path.
This work can bring us truly helpful revelations to inspire us to move forward positively, with greater confidence, joy and enthusiasm.
Prepare for a rainbow journey into sound and colour that can help and enhance well being on every level of body, mind, spirit and soul.
Saturday 14th July - Sound and Yoga
Please see "Workshops" for details
£55 per day - £90 for 2 days (14th and 15th July) booked together
Please contact Blu to book your place or for more information.