Regular Workshops in Lincolnshire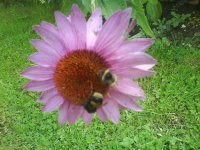 VOCAL TONING AND SOUND BATH
Sound Healing Sundays
Free your voice, toning, sound meditation, Sound Bath... and fun!
Sunday Afternoons from 2pm to 5pm
At Chambers Farm Wood Centre, Lincolnshire LN8 5JR
2019.. the first Sunday of each month..April 7th, May 5th (apologies but not in June-weekend workshop 22/23rd June instead "Sound & Colour") July7th, Aug 4th, Sept 1st, Oct 6th, Nov 3rd, Dec 1st
Feel the welcome of this beautiful woodland setting - with butterflies, birdsong and the gentle wind through the trees most of the year, a cosy fire in the winter-time.
Fine-tuning our voice positively affects our whole state of well-being.
We will learn how to use our voice in Vocal Toning and Meditation and feel the joyful and positive effects of singing simple Sacred Chants and Native Songs together
And no judgements, no need to worry - we don't have to be great singers, just to bring a sense of openess and adventure for uncovering more of our natural, easeful self in the process!

Infact, we mostly work with sounding tones, simple vowel sounds, in order to feel these vibrations in the cells of our bodies...it's not really about singing as such, but a wonderful side effect is that the practising does also happen to enhance our voice, as well as deepen and smooth our breathing, which in turn has a calming, therapeutic effect on our nervous system.

So, our own voice is the most perfectly tailored tool for restoring our own well-being!
......come and see how this SOUND EXPERIENCE helps to......
Cleanse and refresh our energies
Revitalize, restore and relax our body
Calms our mind
Uplifts our spirit
AND...
Relax deeply, allow the waves of vibration of a "Sound Bath" to sonically massage the cells of your body and carry you on a wonderful sound journey
The Sound Bath will be created by a range of sacred sound healing instruments such as Native American drum, Chinese wind gong, Tibetan bowls, elemental tuned Koshi Wind Chimes, Freenotes, Ocean drum, voice, Crystal bowls and more.
Teas, cookies and spring water will be provided.
Cost £14
Please contact Blu to book your place or for more information.